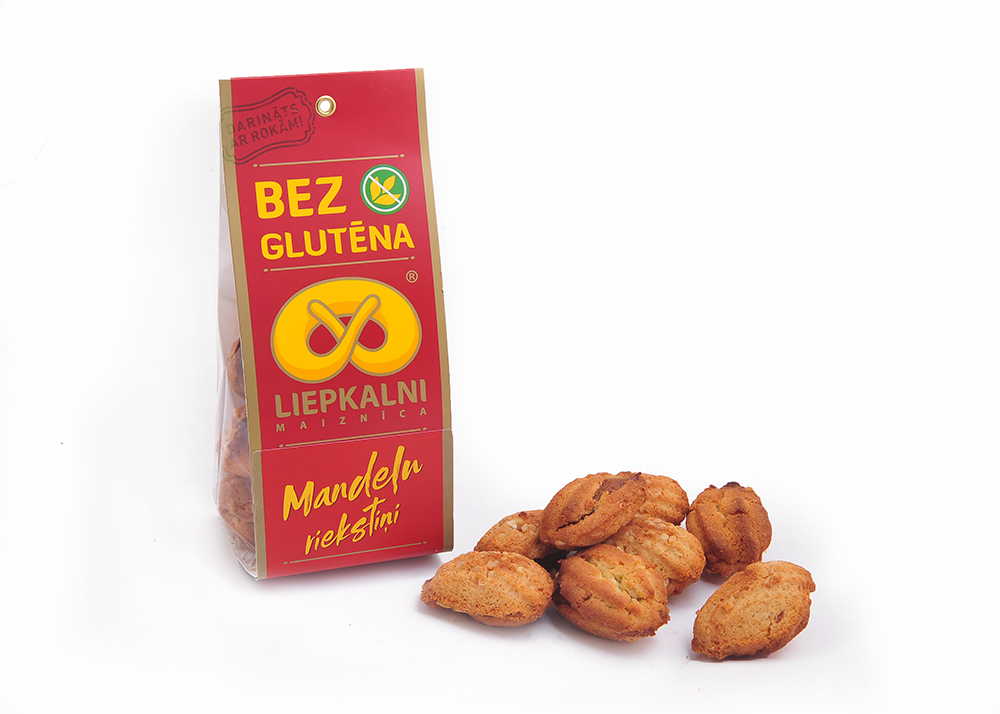 Cookies "Almond nuts"
Gluten-free almond nuts are prepared separately - in a new factory specially suitable for the preparation of these products. We can safely say that the products are not prepared in contact with wheat, oats, barley or rye flour. The ingredients are specially selected, certifying to each manufacturer that the composition of the product is safe for a gluten-free diet.
Gluten free
Ingredients: filling (sugar, skimmed milk powder, palm oil, thickener: corn starch, stabilisers E401, E509, citrus fibre), gluten free flour mix (gluten free wheat starch, lupin flour, corn starch, linseed flour, thickener: guar flour, sugar, emulsifier: sunflower lecithin, baking powder (E450, baking soda), salt), butter, sugar, eggs, almond pieces (5%), almond flour (4%), sugar syrup, xanthan gum, rosemary extract
100 g of product contains:
Energy value 2439 kJ/584 kcal, fat 33.1 g, of which saturated fatty acids 16.3 g, carbohydrates 63.8 g, of which sugars 38.2 g, protein 7.6 g, salt 0.2 g
May contain traces of sesame and nuts!