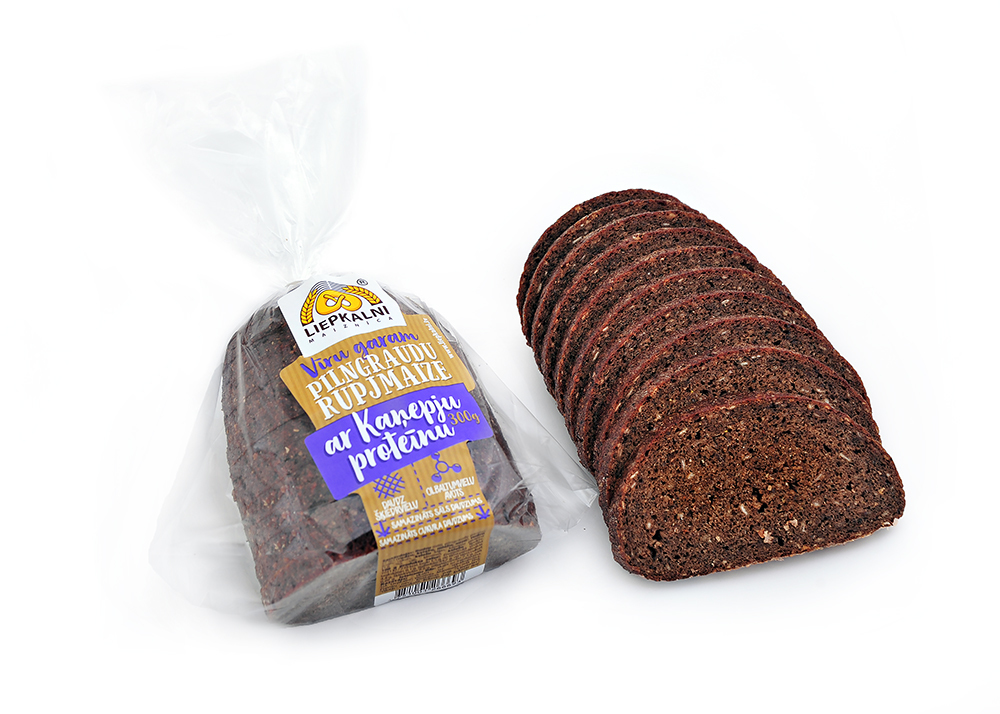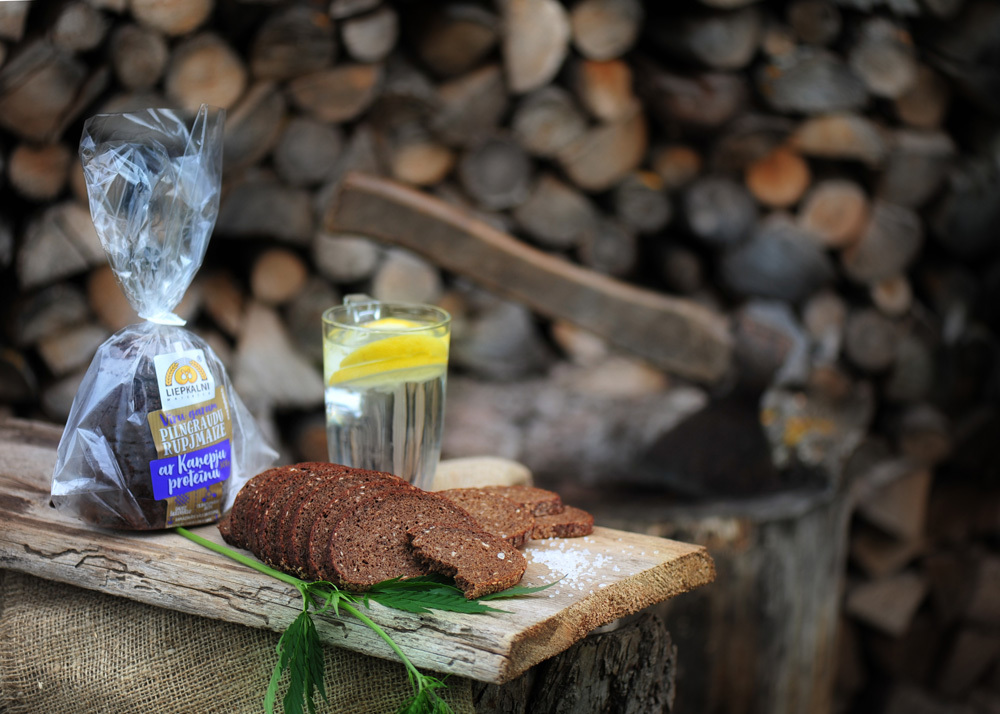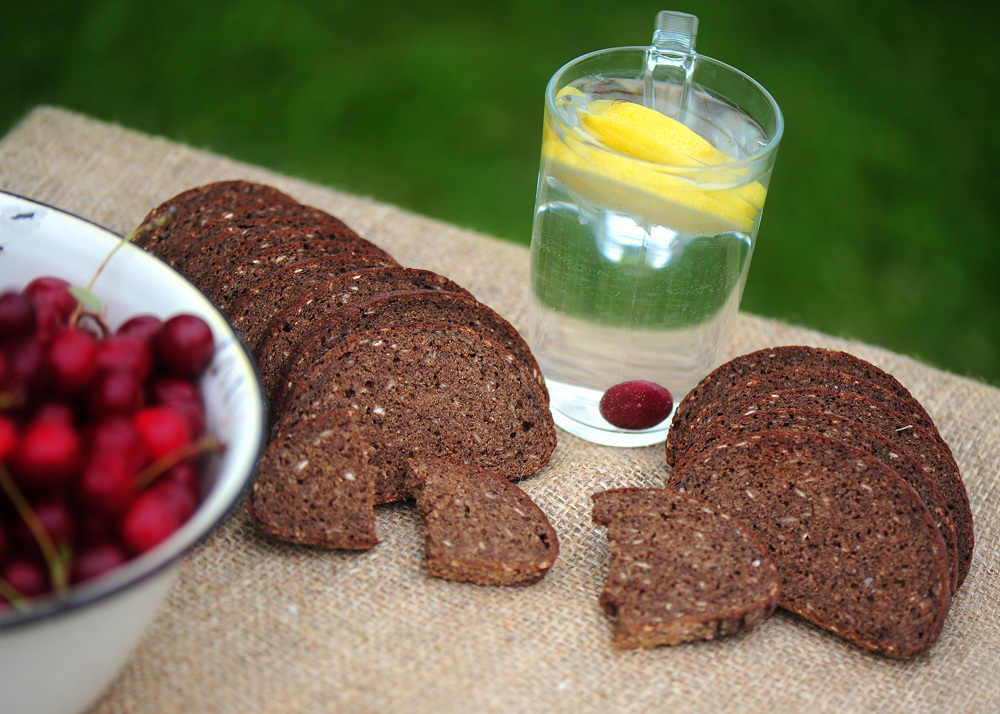 Full-grain rye bread with hemp protein
The bread is made in a long way of cooking, with special dough, leaven it in a wooden cask for more than 24 hours, then blending the dough, each bread loaf is handmade.
Rich with fibre. Rich source of protein. Bread with reduced amount of salt and sugar. Prepared without yeast and of 100% rye flour.
Bread for energetic life!
Ingredients: Rye flour, whole-grain flakes (7%) (rye, wheat, barley, oats), rye malt, sugar, wheat bran, hemp protein (1,6%), salt, caraway, wheat gluten.
100 g of product contains: Energy value 1011 kJ/239 kcal, fat 1,5 g, of which saturated fatty acids 0,1 g, carbohydrates 44,2 g, of which sugars 4,8 g, fibre 9.6 g, protein 7,5 g, salt 0,89 g
Cut