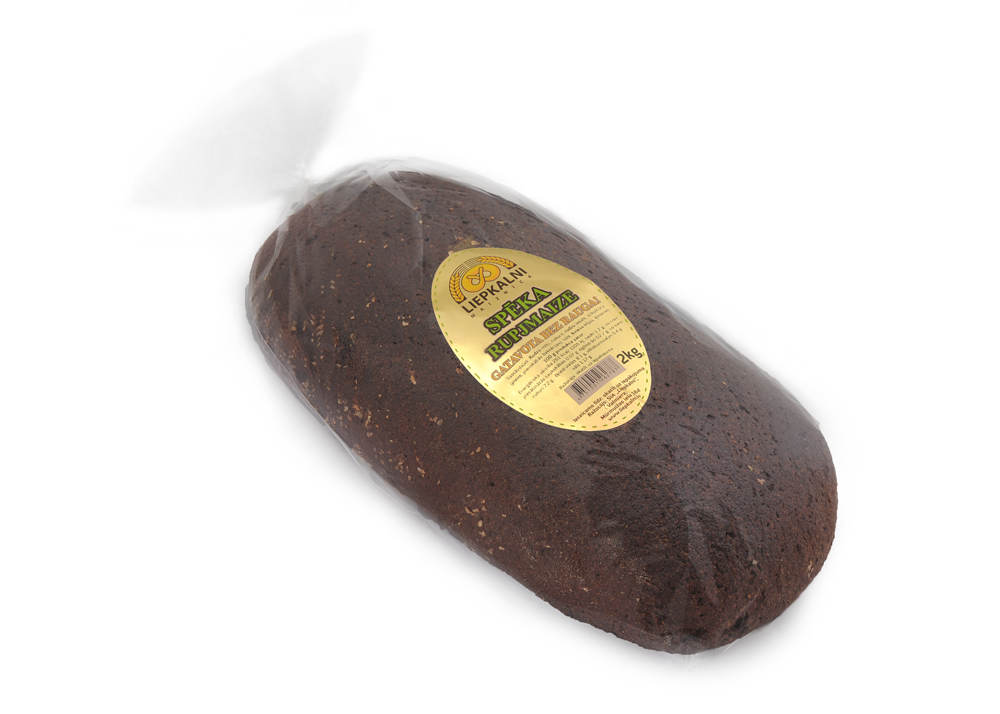 Rye-Bread Spēka 2kg
Bread is made without wheat flour and yeast, with pure culture leaven. Bread is made of parboiled flour by leavening it in the wooden tub for more than 24 hours, then dough is kneaded, each loaf is hand made.
Prepared without wheat flour and yeast!
As a general rule, the most known fermentation material is yeast, but the Latvian tradition uses a great deal of kefir, fermented milk product, or any other sour environment. In place of the yeast, a fermented milk product has been used as a sight for the coarse bread of strength.
Ingredients: Rye flour, sugar, rye malt, fermented milk product (milk, lactic acid bacteria), salt, wheat bran, caraway
100 g of product contains: Energy value 261 kcal/1105 kJ, fat 1.2 g, of which saturated fatty acids 0.07 g, carbohydrates 52.2 g, of which sugars 7.2 g, fiber 8.1 g, protein 6.4 g, salt 1.17 g