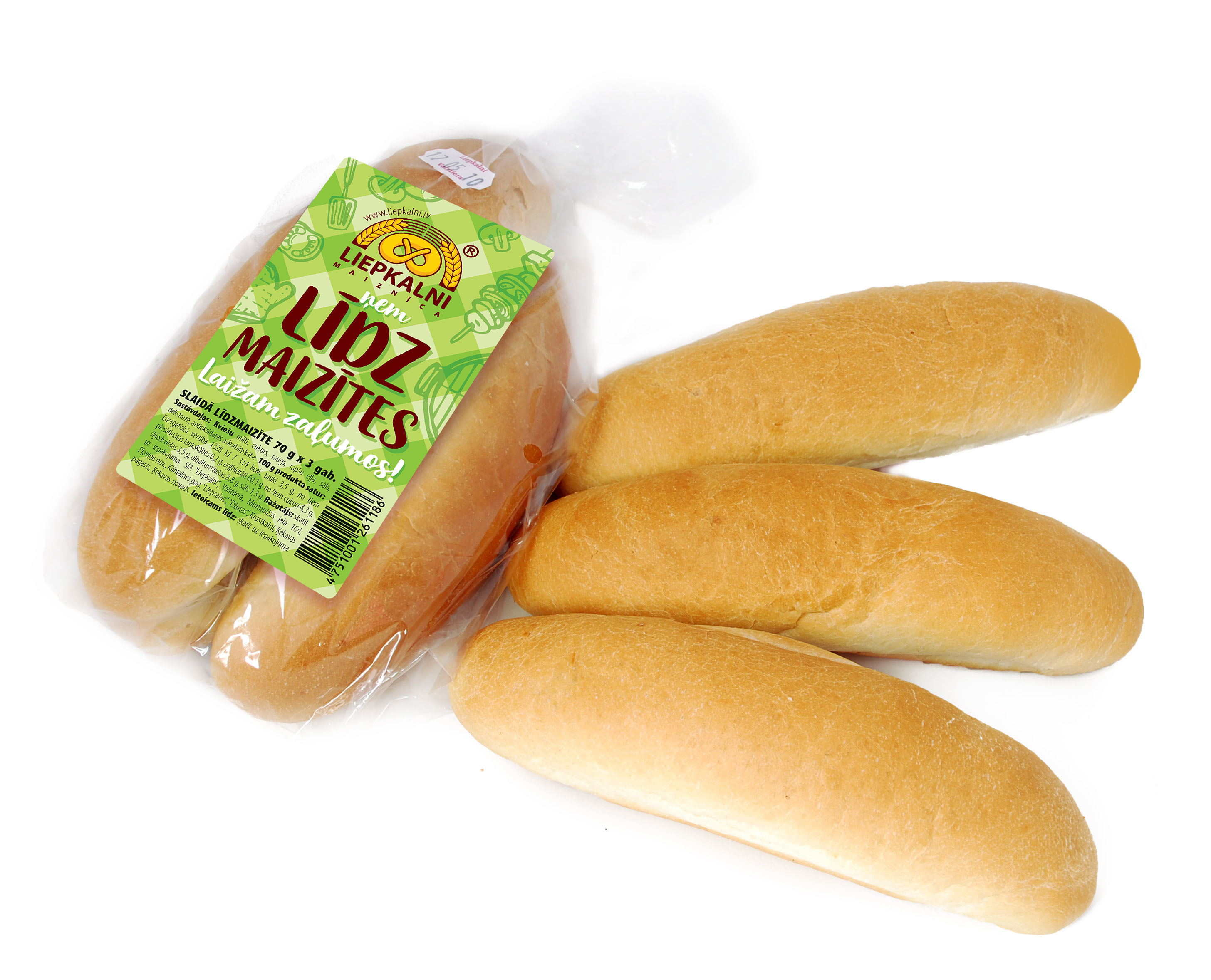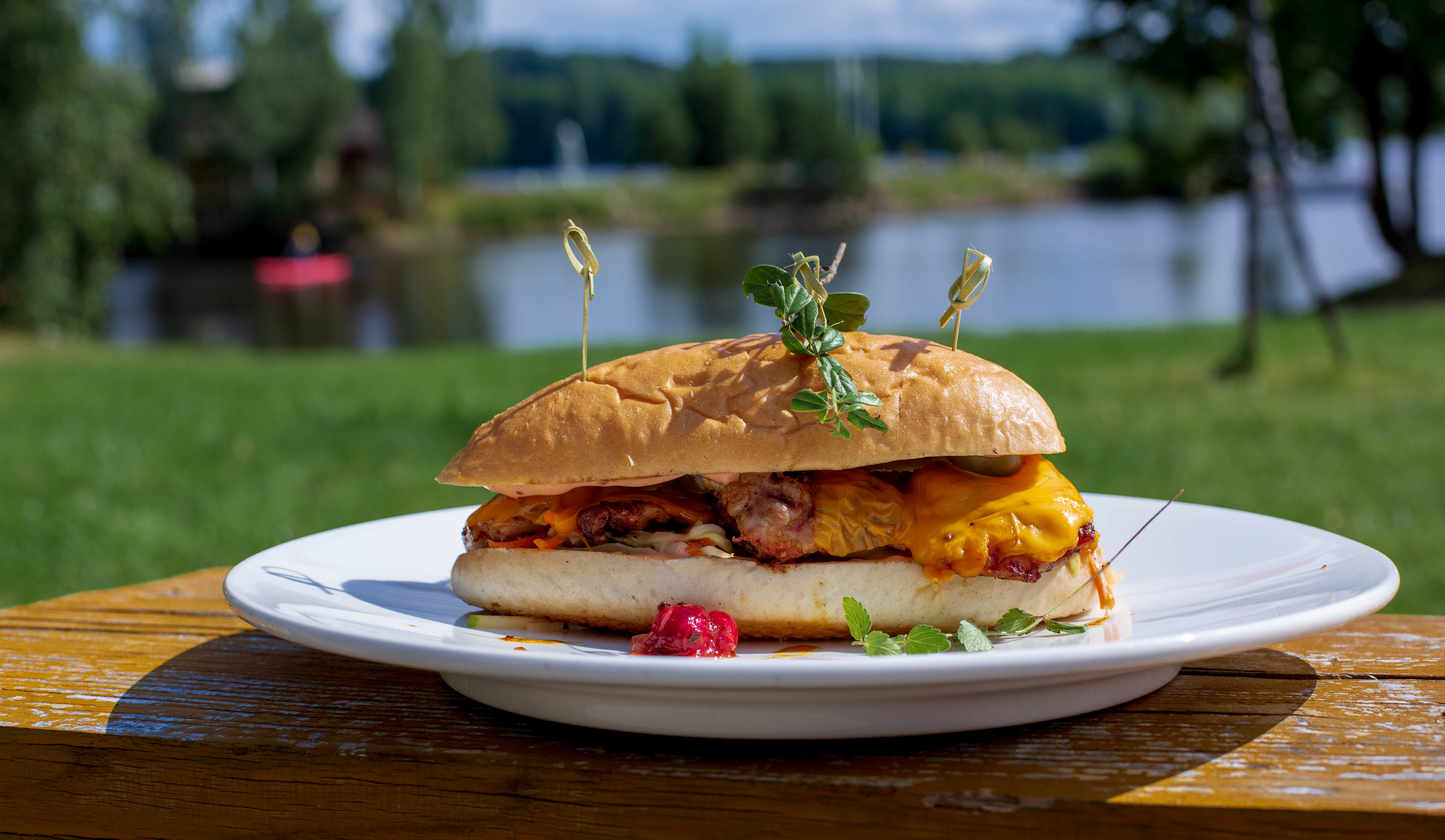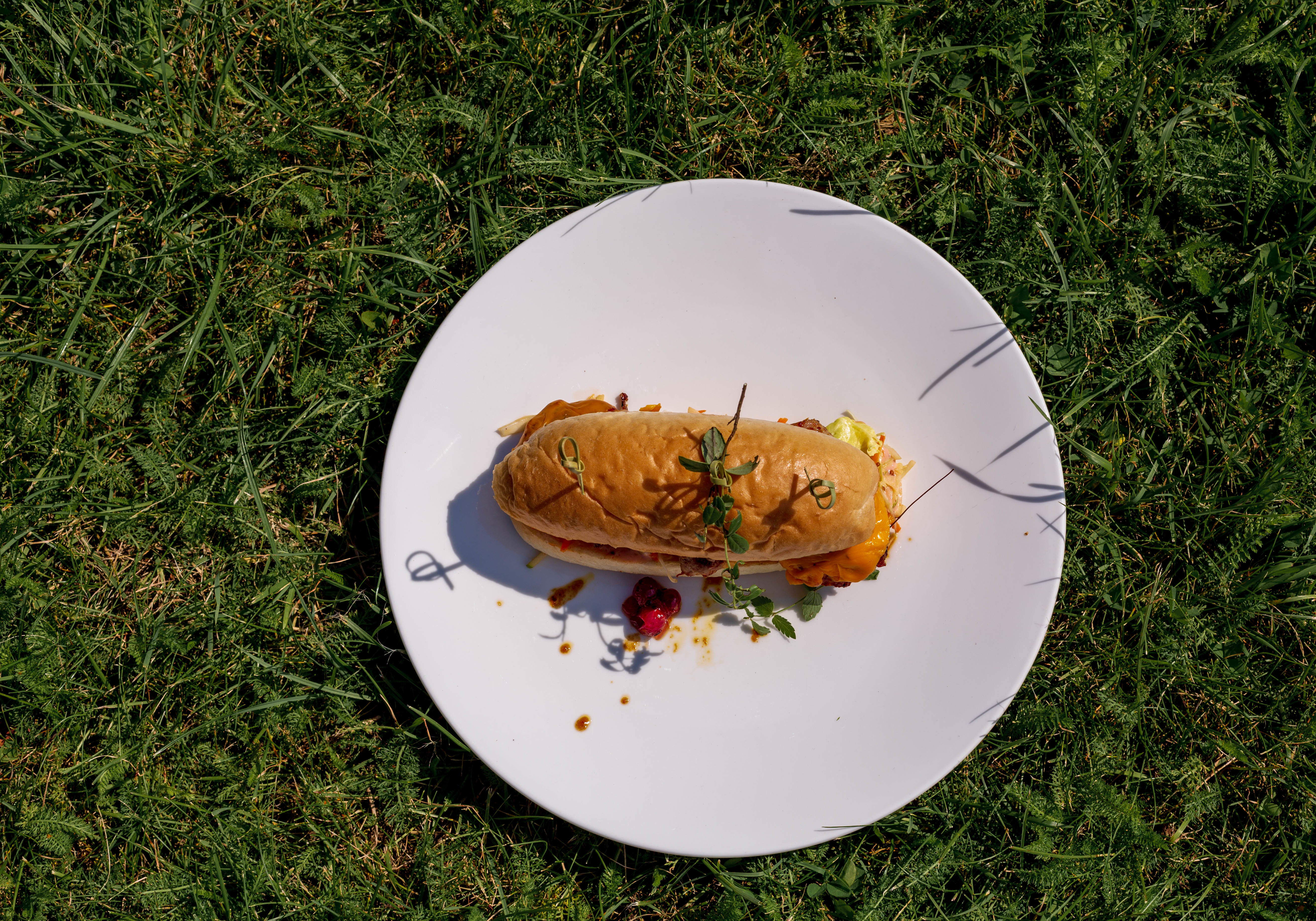 Bun "Slaidā"
Hotdog-shaped buns, suitable for nature trips or lunch breaks on a trip. Possibility to fill with meat, cheese, and lettuce ...Grilled chicken gyros burger-hot dogs with Liepkalni bread kvas-honey glaze
Ingredients:
Slim bun 1 packet (three pieces)
Chicken gyros without skin
Cheddar cheese sliced
Liepkalni bread kvas-honey glaze
Carrot-young cabbage salad
Marinated jalapeno peppers
Burger sauce
Chicken gyros in a light marinade (3 large pieces):
Salt
Oil
Pepper
Sprinkle chicken gyros with salt, pepper, add oil, and massage thoroughly into the chicken. Leave for 1 hour.
Liepkalni bread kvas-honey glaze (for 10 and more portions):
Liepkalni bread kvas 300 g
Honey 1 tbsp.
English mustard 1 tbsp.
Garlic 2 cloves
In a saucepan over medium heat, heat the kvas of Liepkan bread, add honey, mustard and boil the kvas until it has halved in volume. Then add the grated or finely chopped garlic, cook for another 5 minutes, and remove the pan from the heat so that the glaze cools and becomes a little thicker consistency. Carrot-young cabbage salad (6 servings):
Young cabbage 120 g
Grated carrots 60 g
Apples 50 g
Mayonnaise 2 tbsp.
Mustard grain Dijon 1 teaspoon
1 teaspoon of honey
Lemon juice from 1/2 lemon
Salt, pepper to taste
Grate cabbage, carrots, and apples, then add mayonnaise, lemon juice, mustard, honey, spices and mix everything into the salad. We cut the bun in half, and lightly toast each inside of the loaf on the grill. We take the lower part of the bun, we spread it with burger sauce, then we arrange the new cabbage-carrot salad on top, grilled and greased with chicken kvas several times, sliced ​​cheddar cheese, jalapeno pepper. We close the bun with a little hat smeared with burger sauce.